---
LSVT BIG and LOUD/Parkinson's Therapy
---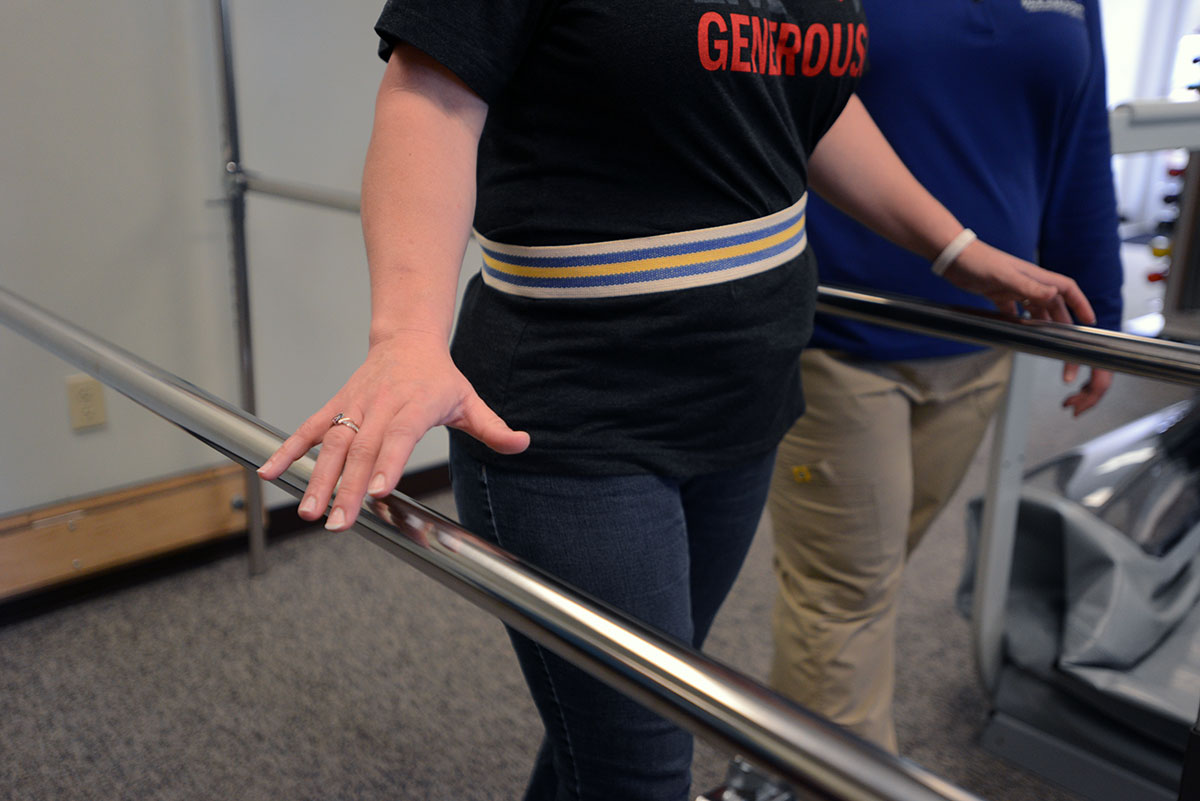 Innovative Parkinson's Therapy
Treatment for Parkinson's Disease includes increasing flexibility, strength measures, improving balance, improving handwriting and fine motor skills, and gait training. At Paramount, we rely primarily on two innovative treatments for Parkinson's Disease: LSVT BIG Therapy and LSVT Loud Therapy.
LSVT BIG
LSVT BIG teaches patients how to avoid immobility and keep movements alive during everyday activities. This empowers individuals with the potential they have to keep moving and stay active. With treatment, patients often walk faster and with bigger steps. Improvements are noted with legibility of handwriting and activities of daily living. We also see patients with improved balance and increased trunk rotation after LSVT BIG Therapy.
LSVT LOUD
LSVT LOUD can help patients with speaking difficulties, including a soft voice, mumbled speech, monotone speech, and hoarse voice. With treatment, we see patients experiencing great confidence and increased facial expressions. For many, LSVT LOUD Therapy improves speaking intelligibility and volume.