---
Race for Rescue 2019
---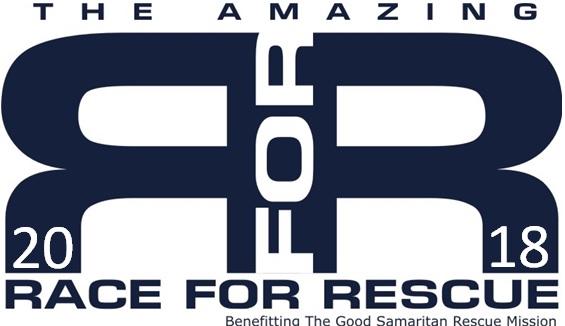 Race begins September 14, 2019 at 1 pm. Finish Line Festivities Dinner to follow race.
All Money Raised to benefit the Good Samaritan Rescue Mission
The Amazing Race for Rescue presented by Paramount Rehabilitation Services is a fun, exciting road rally similar to The Amazing Race TV show that will raise awareness and funds for the Good Samaritan Rescue Mission. Teams of four will experience the thrill of deciphering clues and completing tasks as they make their way through Bay City, discovering the great services and products our charitable businesses offer our community. The event will end with the Finish Line Festivities where we will celebrate those businesses and teams who worked together to help the homeless right here in Bay County, award the winners of the $1000 GRAND PRIZE, eat and have a silent auction.
Sponsor Registration is now open. Sponsorship forms may be sent to mmonroe@prsmichigan.com or faxed to 989-891-0800
---
---
Sponsorship opportunities available for area businesses. Sponsorship packages range in price from $300-$1000. Sponsorship is tax deductible as a donation to the Good Samaritan Rescue Mission. Sponsorship is a great way for participating teams to learn more about your business. Participants will visit your website prior to the event to learn about your business to help them solve clues throughout the race. Teams will arrive at your business and complete a challenge or task before proceeding on to the next stop.
For more information on team registration or sponsorship please contact us at r4r@prsmichigan.com
---
---