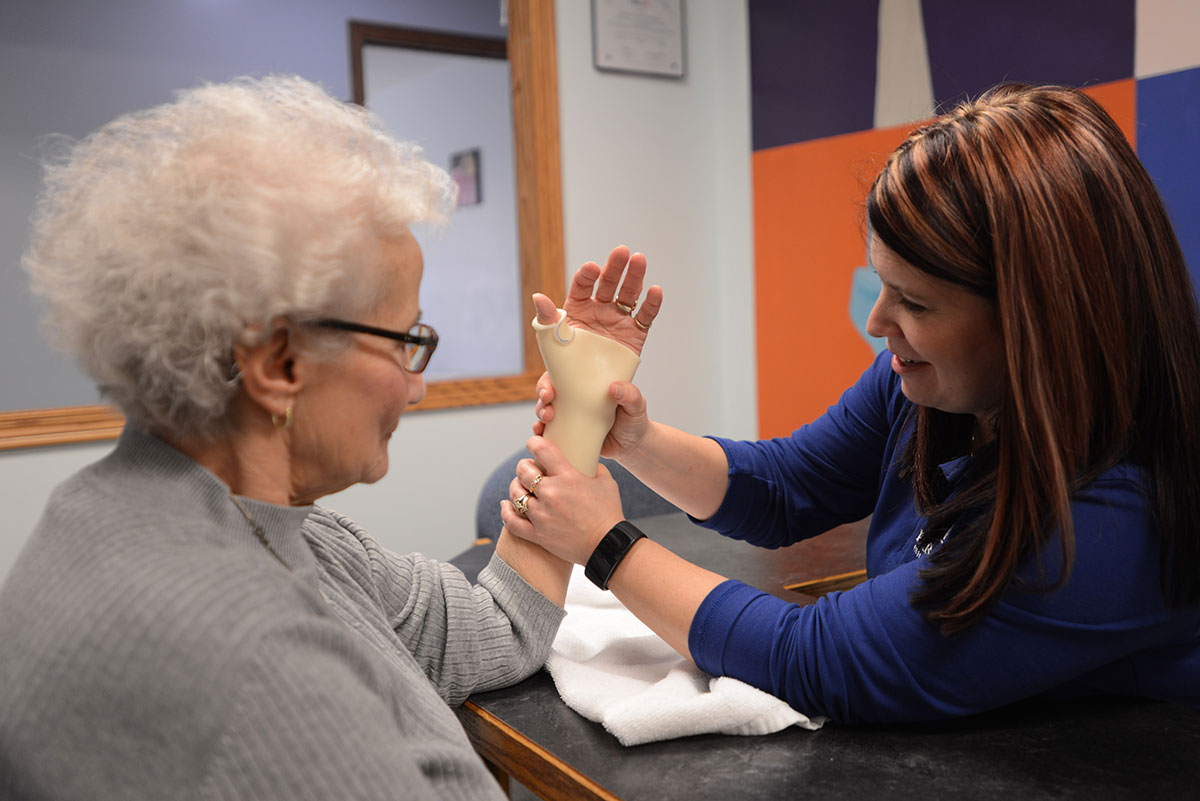 We Specialize in Hands
At Paramount, we are proud to offer our patients one of the only Certified Hand Therapists in the region. With her help, we offer specialized activity and exercise programs for issues related to hands. We provide custom orthotic fabrication, manual therapy, kinesiotaping, serial casting, management of pain and swelling, and wound and scar care for the upper extremity.
Custom Splinting
Our certified hand therapist can develop a custom fabricated splint specific to your post-surgical needs to prevent re-injury and allow for proper healing.
Manual Therapy
We utilize manual therapy to reduce muscle tightness, improve movement and function.
Kinesio Taping and Serial Casting
Kinesio taping is used to facilitate the body's natural healing process while providing support and stability to muscles and joints without restricting the body's range of motion.
Common Conditions We Treat
Amputation
Arthritis
Carpal Tunnel (pre and post surgical)
Contracture
DeQuervain's Tenosynovitis
Dupuytren's Contracture
Extensor Tendon Injury and Repair
Flexor Tendon Injury and Repair
Fractures
Nerve Compression Syndromes
Nerve Repair
Reflex Sympathetic Dystrophy
Tendinitis
Tendon Transfer
Trigger Finger
Wrist Fusion