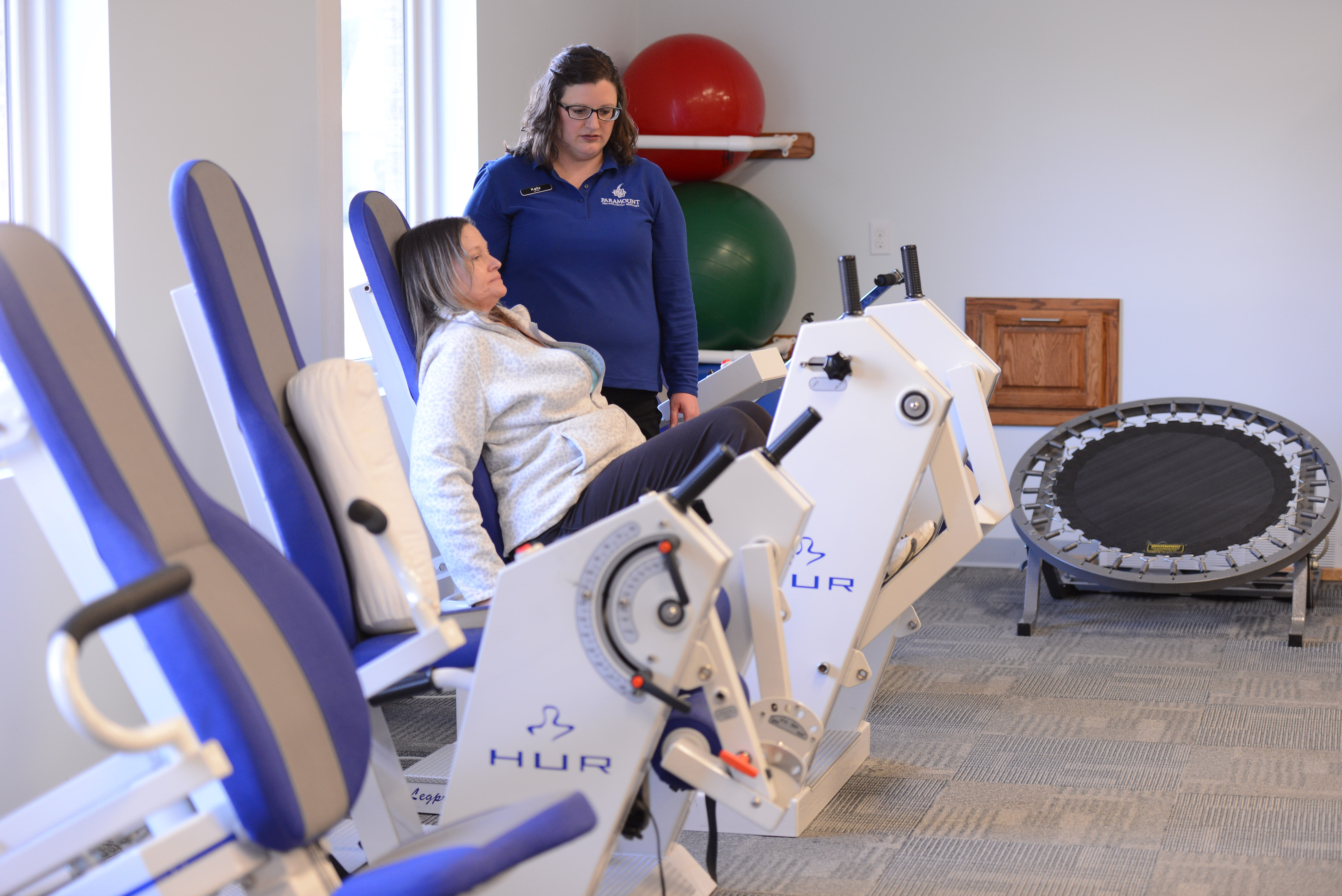 Personalized Therapy Gets Results
We create personalized orthopedic and neurological Physical Therapy Treatment Plans to help patients who have lost function, strength and range of motion as a result of illness, injury, developmental disability or genetic disorders. The goal of physical therapy is to make daily tasks and activities easier, improving quality of life for adults and children in the region.
Physical Therapy can be offered in your home, if you cannot make it to our facility.
At Paramount, we draw on state-of-the-art technology and highly-trained staff to offer unique, specialized treatments, including:
We also create personalized treatment plans using:
Physical Therapy helps adults and children facing problems that cause pain or limits normal movement and function. We frequently treat problems related to these conditions:
Ankle and foot injuries
Amputation
Arthritis
Back pain
Carpal Tunnel Syndrome
Fractures
Hand, wrist and elbow injuries
Hip pain and injuries
Knee pain and injuries
Shoulder pain and rotator cuff injuries
Sports injuries
Work injuries
Stroke